Your Source for Custom Built Renegade RV's
Serving Nationwide and Canada Since 2004
Westside Motorcoach
Renegade RV Classic Series Motorhomes, Toterhomes, and Vintage Trailers Dealer
Monday thru Friday 9–4
Nights & Weekends
by Appointment
We Specialize in Custom Built Renegade Classic Series RVs, Motorhomes, and Toterhomes!
Westside Motorcoach has been a Renegade RV Dealer since 2004. In the past, we have been a dealer for Haulmark Motorcoaches, United Specialties Motorhomes & Toterhomes, and Showhauler Motorhomes & Garage Motor homes. We have been one of the top Renegade RV Dealers since 2005.
We specialize in the Renegade Classic Series RV.
The Renegade Toterhome or Sport Deck Motorhome has a gooseneck or fifth wheel hitch.
The Renegade RV Motorhome has a traditional layout with a rear bedroom and a tag trailer hitch rated up to 30,000 lbs. (40,000 w/ Pintle).
The Renegade RV Garage Motorhome will have a storage or garage area in the rear section. Some floor plans have a bedroom. We can design the Renegade RV Garage area to haul motorcycles, dog crates, ATVs, etc.
Since 1997, Renegade has been the leader in the motorsports industry, providing durable and quality motorcoaches.
Now for 2023 model year, our goal is not only to be the leader in motorsports but make our presence grow in the Recreational Vehicle market.
Our products provide the RV buyer a functional, safe, and quality-built coach with the best resale value in the industry.
Go ahead browse through our different product offerings and let us know what you think. We are confident we can custom build a Renegade Classic to fit your needs in every way.
If you are looking for a race car trailer, you can be confident in a Vintage Car Trailer. Whether you are a serious racer or if you're new to the racing world, Vintage has a trailer to fit your needs. Whether you are an enthusiast of ATVs, motorcycles, hot rods, show cars, or anything in between, Vintage has a trailer that is right for you. Vintage Trailers has been providing high-quality affordable custom trailers with and without living quarters for many years.
Bob & Kelly work normal business hours, but may be on the road making a delivery or at the factory.
So call ahead for an appointment and our personal attention! Renegade RV Custom Coaches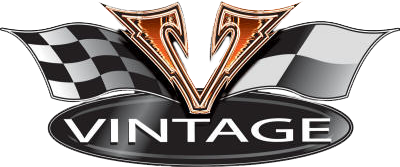 Nationwide Delivery and Financing available
Delivery Prices Starting at:
Single Height Trailers
$1.75